LB2122 Espaciador para aerosol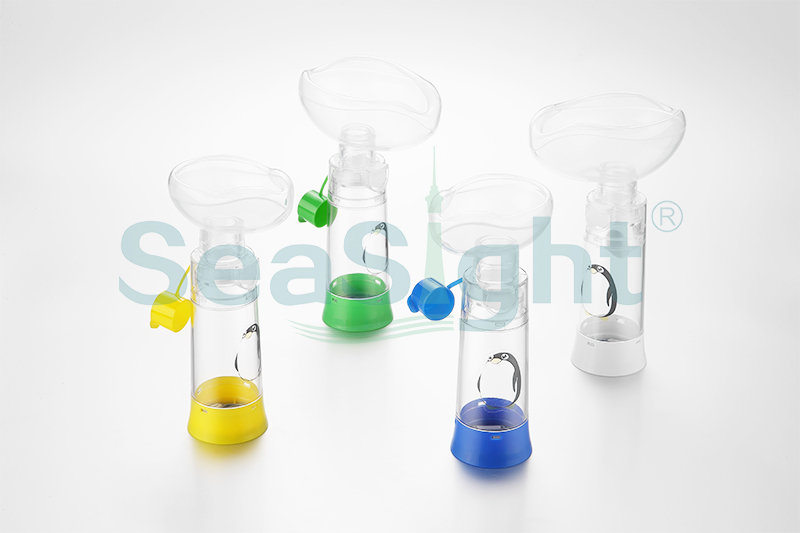 LB2122 Espaciador para aerosol
Already registered in Eudamed, MDR Approved.

100% Latex free, Silicone mask, Anti-static ABS Cylinder
Descripción del producto
Spacer for Aerosol
It is an auxiliary tool of MDI for asthma treatment, and it is used to store aerosol.
It is mainly used among children and patients with poor coordination of inhalation
and hand gestures, or obvious side effect in throat after using aerosol.
Especially, spacer can reduce drug retention in the oropharynx, improve drug deposition,
and help patients obtain better treatment effect, significantly reduce side effect of
cortical hormone inhalation.
Spacer Cylinder Size: 55 × 153 (bottom diammeter × height)
Volume: 170ml
Material: 100% Latex free, Silicone Mask, Anti-static ABS Cylinder.
For the mouthpiece, round type and square type are available.
Color: Orange, yellow, drak blue, green, white are available.
Cat. No.

Size

Applicable People

Color

LB212201

S

0-18 Months

Orange

LB212202

M

1-5 Years

Yellow

LB212203

L

5+ Years

Dark Blue

LB212203



Mouthpiece

5+ Years




Orange/

Yellow

/

Dark Blue